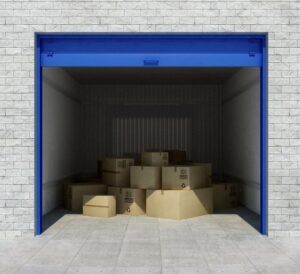 We have a Size for Every Need
Whether you need a large space to store a houseful of belongings or just a small space for a few boxes – we can help. We have small 3 x 5ft units all the way up to large 24 x 35ft spaces to accommodate vehicles, large equipment or just need the extra space.
We have a wide variety of sizes to meet your storage needs. Input the items you plan to store in the calculator below to help determine how much storage you need. Our in-office storage experts are also available to answer questions and help decide. Please call our office at 817-594-2760 for up-to-date pricing and availability.
What size do I need?
We offer many different sizes and the options can be overwhelming, but we can help! Below you will find some of the unit sizes we offer and examples of what will fit in them. Give us a call and we can help you decide what will work best.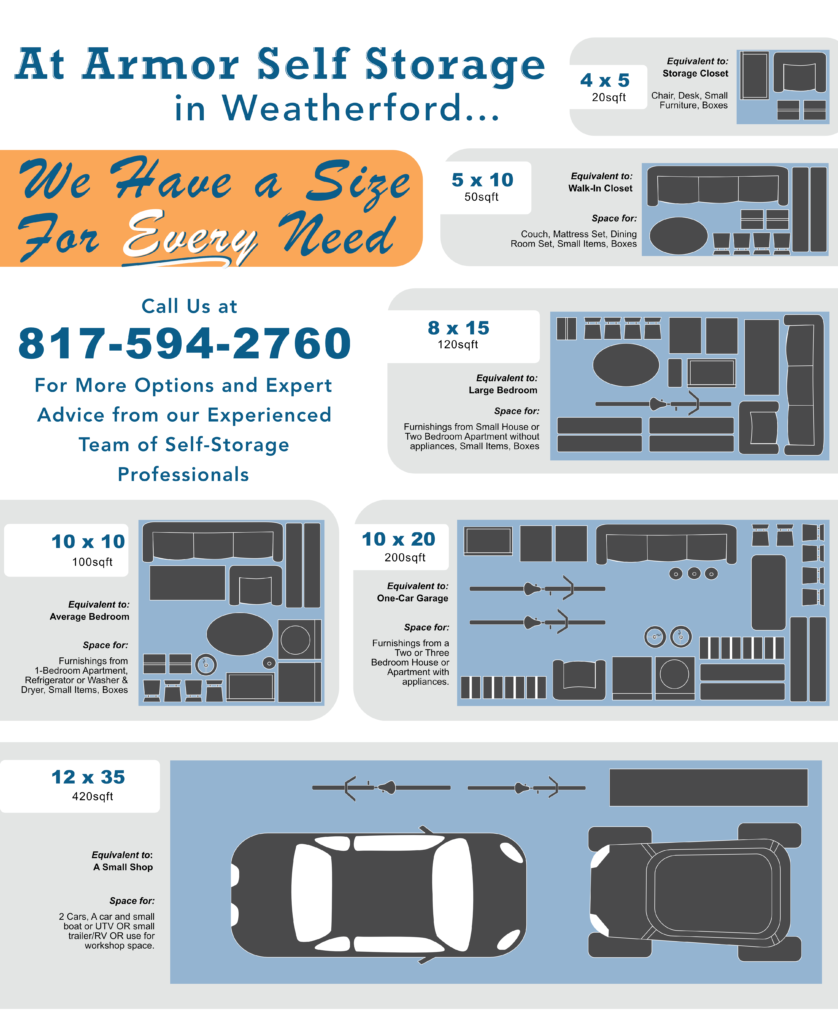 Storage Units (at Armor Weatherford) smaller than 100/sq.ft
| | |
| --- | --- |
| Unit Size | |
| 3×5 | 15 sq/ft |
| 4×4 | 16 sq/ft |
| 3×6 | 18 sq/ft |
| 4×5 | 20 sq/ft |
| 8×4 | 32 sq/ft |
| 4×10 | 40 sq/ft |
| 5×10 | 50 sq/ft |
| 6×10 | 60 sq/ft |
| 8×10 | 80 sq/ft |
| 8×12 | 96 sq/ft |
Storage Units (at Armor Weatherford) larger than 100/sq.ft
| | |
| --- | --- |
| Unit Size | |
| 10×10 | 100 sq/ft |
| 8×15 | 120 sq/ft |
| 10×12 | 120 sq/ft |
| 9×20 | 180 sq/ft |
| 8×24 | 192 sq/ft |
| 10×20 | 200 sq/ft |
| 12×35 | 420 sq/ft |
| 24×35 | 840 sq/ft |
Outdoor Storage – Covered and Uncovered Spaces
| | |
| --- | --- |
| Parking | |
| Open Parking | 12′ x 35′ |
| Covered Parking | 12′ x 35′ |